Open Space Pure Water Rural Atmosphere Volunteerism Land Preservation
MISSION STATEMENT
The Tewksbury Trail Association (TTA) is a qualified 501(c)3 nonprofit organization dedicated to preserving green space, open land, and the natural beauty of Tewksbury Township and the surrounding areas of Hunterdon County, New Jersey. The TTA is committed to cultivating and maintaining agriculturally-sensitive bridle paths for horseback riding and community enjoyment. The TTA welcomes all members and supporters with similar interests and commitments; membership is not restricted to Tewksbury residents.
Intro to Colic and Nutrition: Evening with the Experts
Date: Tuesday, October 1, 6:00pm-9:00pm
Host: Mountain Pointe Equine Veterinary Services
​
​
​
Amwell Valley Trail Pace
NEW LOCATION . . . NEW COURSE
Date: Sunday, October 6 (rain or shine)
Host: 46 North Hill Road, Ringoes
save the date . . . click for info
TRAIL BLAZERS CALENDAR
Trail Blazers will soon be working with the Tewksbury Land Trust to help develop the 10-mile Trail Project. Click for more info
Please stay tuned for dates and projects.
TEWKSBURY TRAIL PACE - A HUGE SUCCESS!
The Ten Mile Trail Project
Conceived by the Tewksbury Land Trust as a means to connect preserved lands and optimize their recreational value, the Ten Mile Trail project was initiated in 2017 with the help of the NJ Conservation Foundation. Since then, the two organizations have worked closely together to make this vision a reality in 2020. With the acquisition of an additional parcel on Hell Mountain (which we are working closely with the Township on), as well as the construction of the trail on lands through four TLT preserves on Fox Hill, the Ten Mile Trail will soon be a reality. The County is also working with us to create a means to cross 517 that is safe for hikers, and of course, riders. The trail will also pass through existing easements on Hell Mountain, connect with Hell Mountain Preserve, and then link to NJCF's Hill & Dale Preserve. The NJCF, for its part, is working on acquiring a large tract that will allow the trail to connect with the County's Cold Brook Preserve in Oldwick. As East meets West, the Tewksbury Land Trust and New Jersey Conservation Foundation will have to find a suitable place to drive in a "golden" spike – our Promontory, Utah -- linking the Ten Mile Trail into a unified network for the benefit of outdoor enthusiasts throughout the township.
Laurence Ross, President
Tewksbury Land Trust
Box 490 Oldwick, NJ 08858 www.tewksburylandtrust.org
M: (646) 623-5293 O: (212) 684-9737 lsr@adnationnews.com
​
​
Thank you all you came out to ride our
24th Annual Trail Pace
at Hill & Dale Preserve and adjoining properties
We had a SPECTACULAR DAY with BREATHTAKING VIEWS and over 160 riders!
Today . . . everyone was a winner!!!
​
For final scores, click below and download the spreadsheet:
​
If you have any questions, feel free to e-mail us at: tewksburytrail@gmail.com
We are gathering photos of the Pace and will add them to the slideshow above. We would love to include your photos and text (optional) so please submit them to us at: tewksburytrail@gmail.com by Sunday, September 29. Thank you!
​
A huge SHOUT OUT to our wonderful landowners who so generously granted us permission to ride on their magnificent properties. They include: Jeffrey Ammeen, Ilaria Borghese, William & Sarah Clark, Peter & Sharon Cocoziello, Perry & Lynn Hall, Sally & Sara Ike, Steven & Linda Marshall, Ting Pau & Suzana Oie, Tod & Kimberly Perkins, John & Paula Runnells, Alben Portnoy & Patricia Schaffeld, Frank & Elena Schwab, Eric & Geraldine Turnquist. Thank you all, from the TTA and all Pace riders!!
​
TRAIL STATUS DATE - TRAIL LOCATION: STATUS UPDATE
9/18/19 - Preserves at Hill & Dale North and Hill & Dale South are clear

9/18/19 - Some loops in Cold Brook Preserve are clear

9/18/19 - Trails at Runnells and Perkins (north of My Blue Heaven on Hill & Dale Rd) are clear - PLEASE NOTE THAT HUNTERS ARE ON PREMISES. Restrict riding on these properties except between the hours of 10:00am and 2:00pm. Thank you.
​
Please contact us if you note a trail that requires attention. Thank you.
​
Online Membership Form
TTA is pleased to announce that we have a new, convenient online form for both new memberships as well as membership renewals!
Through Paypal, the online form accepts major credit cards and regular Paypal payments.
​
Why not give it a try!
​
Upcoming Rides & Events
Oct 1- 6 pm, Millstone Firehouse, Amwell Rd, Somerset.. An Evening with the Vets: colic, feed, nutrition. RSVP to
Oct 6- AVTA Trail Pace Flyer>>
Oct 12 Horseshoe Bend Benefit Ride Flyer>>
Oct 19- AVH Hunter Pace
Oct 20- Save the date!!! RTA Halloween Costume Contest and Trail Challenge! Round Valley Youth Center
TTA BOARD NEEDS YOU
The TTA is looking for like-minded individuals to join our Board. Help is needed in the following areas:
​
General Administration

Website Development

Hospitality

Event Coordination

Trail Management
​
The Board meets the first Tuesday of the month. If interested, please contact us at:
JOIN OUR CLUB AND GET NOTICED
TTA Branded Safety Vests, Hats, ID Holders, Shirts, and More
We have high-quality blaze orange vests, hats, ID holders with clips, shirts, and saddle pads with our TTA logo. Our blaze orange vests are highly visible even in dense woods. Stay safe, be noticed, enjoy the ride! Please contact us if interested (online shopping coming soon).
TEWKSBURY TRAIL BLAZERS
DATE: Dates, locations, and descriptions for Trail Blazers upcoming meets can be found on our Trail Blazers Calendar (right side of page)
​
DESCRIPTION: This group of foot soldiers creates and maintains our trails, which span over 100 miles through public and private lands. These trails take you through some of the most spectacular scenery that is not otherwise accessible. The Trail Blazers scout, clear, and mark trails on foot. It's a great way to learn the trails, meet new friends, and exercise. Please contact us for more information.
​
ADMISSION: TTA member (free first trail)
​
INFORMATION: Trail Blazers Flyer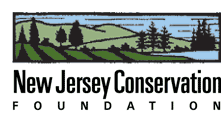 10 Mile Trail Initiative
We are very excited to announce that NJ Conservation Foundation and Tewksbury Land Trust
and their Partners are working together to create a
10 mile trail network in Tewksbury!
Classified Ads
Check out the latest classified ads.
Did you know? Members can place classified ads for free. For non-members, there is a $10 flat fee.
To place an ad, please send your photo and ad copy to Lisa@AboveTheBarNJ.com. You may also forward a flyer with additional photos and/or info.